Gold Bullion Trading via Gold Online System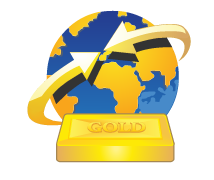 Gold Online is our pioneer gold bullion trading system which meets the needs of gold investors.

MTS Gold Co., Ltd. is the first company to use an online trading technology called
"MTS Gold Online" – a program which has been developed based on advance trading technology system that is very innovative and corresponds to the lifestyle of today's investors. With high speed trading facilities, our clients could ensure that they received the best execution price for their gold.
Gold Online Benefit and Features
Trading Platform

Customers can buy and sell gold via our comprehensive Gold Online system, 24 hours a day in with real time price. Offering and purchase prices are in line with world gold spot prices;

Customers can implement the Strategy System according to their needs. The Place Order Strategy is a new system for placing orders that is modern, meets international standards, and can be used for risk prevention. Strategy Order can be place in THB term and also in USD spot term.

Our online trading system offer real time reporting solution for our clients to check their order. Whether it's real time order or strategy order. Our clients could check their order in real time with our online system.
Pretrade and Posttrade

When client want to received their gold, our client could submit our E-Paper technology call "Easy Form". This system help supports payment and delivery via electronic means without sending documents to MTS Gold.

Our Online system also profile Smart Portfolio, which enables customers to check the status of their BUY and SELL transactions; In addition, clients can view their historical orders and management their position in real time.

MTS Gold sends Smart SMS alerts to the customers to their phones so that clients can immediately confirm all transactions. This include strategy order and clear port confirmation.